Theme Changes
Linux Mint 20.3 features an updated look and feel with larger titlebar buttons, rounded corners, a cleaner theme and support for dark mode.
Titlebars and corners
The titlebars were quite small. We made them rounder with bigger buttons to make the desktop look more pleasant and generous. The hover zone around the icons was also widened to make it easier to press the buttons.

Rounded titlebars and large window buttons
The maximize/unmaximize icon is more intuitive than before.
Accents and colors
An "accent" is a part of the theme which uses a vibrant color to catch your attention and look more noticeable than the rest of the theme.
Accents make the theme look nice, catchy, vibrant, fun even, especially on top of grey which can be quite austere. But they come at a cost. They compete for your attention and distract you from the actual content.
Accents, less is more.
To make the default Mint-Y theme more pleasant accents and feature colors were removed on some of the widgets (toolbar buttons, menus, filebrowser's sidebar) and the base color was changed to a brighter shade of grey.
Accents were kept on small widgets such as sliders, checkboxes, radios and the close button continue to provide your favorite highlight color while the rest of the theme takes a step back and looks cleaner than before.
Dark Mode
In the context of the Linux desktop, Dark Mode is the ability for certain applications to look dark without using a dark theme. In other words it makes it possible for some applications to be dark while the rest of the desktop remains light.
Linux Mint 20.3 features full dark mode support and takes advantage of this to give multimedia apps a distinctive look.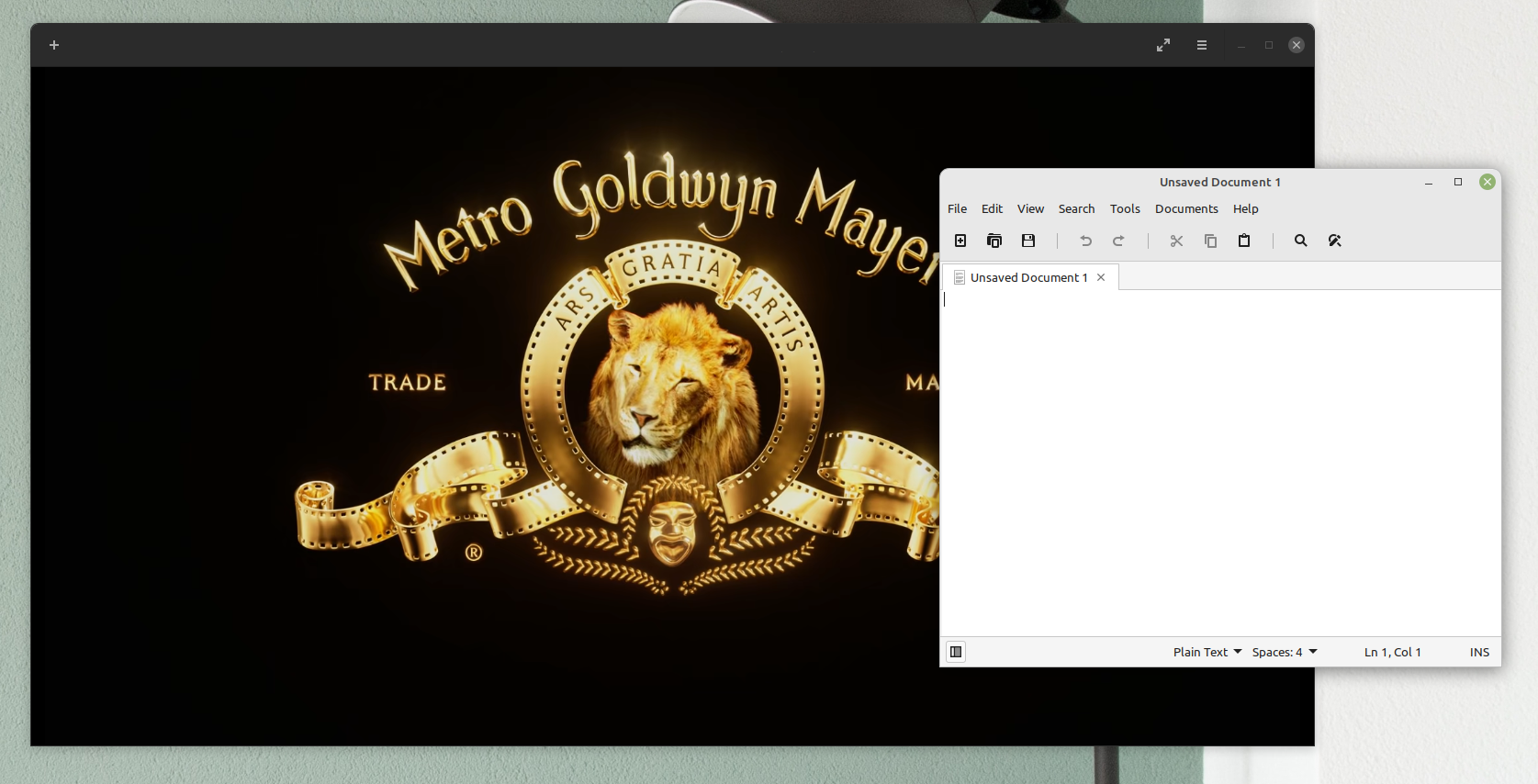 The video player takes advantage of Dark Mode support.
The following applications are shipped in dark:
Celluloid
Hypnotix
Xviewer
Pix
Other improvements
Mint-Y was streamlined to provide less complexity and to work better in a variety of cases. Instead of providing two separate titlebar themes (one light and one dark) it now provides a theme which dynamically adjusts its colors to the selected control theme.
The "darker" variants which mixed dark toolbars with light windows and had poor compatibility with mono icon themes was discontinued.
Legacy and Configuration
Visual preferences are always subjective. Although we received very good feedback on the changes we made in 20.3, we thought it was also important to support users who wanted to keep things as they were.
For this reason the original version of the Mint-Y theme was renamed as "Mint-Y-Legacy" and made available in the repositories.
If you want to make Linux Mint look exactly as it did before simply install the "mint-themes-legacy" package and change your theme to select the Legacy one.
In our default software selection, dark mode is also configurable everywhere it is used. If you don't like Hypnotix, Celluloid, Pix, Xviewer or GNOME Terminal to be dark, open up their preferences and simply disable the option.