Release Notes for Linux Mint 7 Gloria XFCE Community Edition
Introduction
This is Linux Mint 7 XFCE CE, codename Gloria, based and compatible with Xubuntu 9.04 Jaunty Jackalope and its repositories.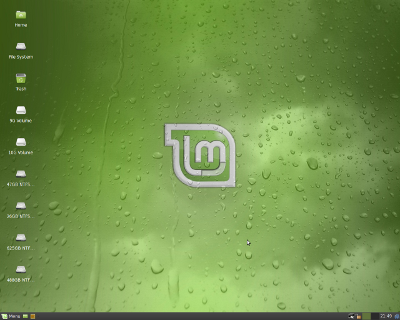 New features
Based on Xubuntu 9.04 Jaunty Jackalope, Linux 2.6.28, XFCE 4.6 and Xorg 7.4, Linux Mint 7 "Gloria" features a lot of improvements and the latest software from the Open Source World. For a complete list of new features read: What's new in Gloria XFCE CE?
Important links
Known issues
IPv6 enabled by default
IPv6 is now enabled by default and might potentially slow down your IPv4 connection or have compatibility issues with your router or your ISP. By default, Firefox is configured to only use IPv4. If you want to disable IPv6 completely, follow this tutorial.
problems with XFCE mixer
The mixer doesn't set up the audio device automatically. You have to left click on the panel plugin to set up the sudio device. You also need to right click on the panel plugin to set up mixer plugin.
Font size may be too small
The default is set to automatic, but this may cause problems for some applications. The solution is to use a Custom setting of 96.You may still need to adjust the DPI if that's still too small.
fusion-icon wants to install kde packages
To make sure that it doesn't install kde, install compiz-gnome and compiz. Now when you install fusion-icon it won't pull in kde packages. This shouldn't cause any problems as fusion-icon has the correct settings for XFCE.
Upstream issues
Linux Mint 7 is based on Ubuntu Jaunty Jackalope. Make sure to read the known issues related to this release.