Release Notes for Linux Mint 6 Felicia XFCE Community Edition
Introduction
This is Linux Mint 6 XFCE Community Edition, codename Felicia, based and compatible with Xubuntu 8.10 Intrepid Ibex and its repositories.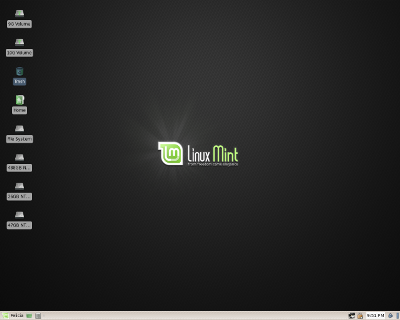 New features
Based on Xubuntu 8.10 Intrepid Ibex, Linux 2.6.27, XFCE 4.4.2 and Xorg 7.4, Linux Mint 6 "Felicia" comes with a brand new "Software Manager", FTP support in mintUpload, proxy support and history of updates in mintUpdate, mintDisk and a lot of other improvements. For a complete list of new features read: What's new in Felicia XFCE CE?
Important links
Upgrade instructions
From Linux Mint 5 Elyssa XFCE Community Edition, install the package "mintupgrader-elyssa-xfce" and run the upgrade tool from the menu ("Upgrade to Linux Mint 6 XFCE CE" in the Administration category).
When the upgrade is finished. Reboot the computer by opening a terminal and by typing "sudo reboot" (without the quotes).
Warning: The recommended way to install Linux Mint 6 is to download the ISO, to backup your data and to perform a fresh install. This upgrade tool can potentially break your current configuration and leave you with an unusable system.
Known issues
OpenOffice.org 2 vs OpenOffice.org 3
Ubuntu decided to stick with OpenOffice.org 2.x in Intrepid due to the late release of OpenOffice.org 3.0 and the lack of exciting new features for this major release. After much consideration the decision was taken neither to pin nor to maintain the related packages. Linux Mint will therefore follow Ubuntu and provide the same packages for OpenOffice.org.
gnome-themes-extra conflicts with mint-artwork-gnome
The upstream package gnome-themes-extra conflicts with mint-artwork-gnome. Both packages provide the Gion icon set. If you want to install the icon sets contained in gnome-themes-extra you need to install them manually.
software-properties-gtk doesn't work
software-properties-gtk does not work. It contains hard-coded references to Ubuntu and Debian and fails to identify Linux Mint after reading the LSB info. Do not install this package. You can edit the repositories by using Synaptic. Without this package installed Synaptic uses its own graphical editor (which works just fine).
Upstream issues
Linux Mint 6 XFCE CE is based on Xubuntu Intrepid Ibex. Make sure to read the known issues related to this release.