Release Notes for Linux Mint 8 Helena KDE Community Edition
Introduction
This is the KDE Community Edition for Linux Mint 8, codename Helena.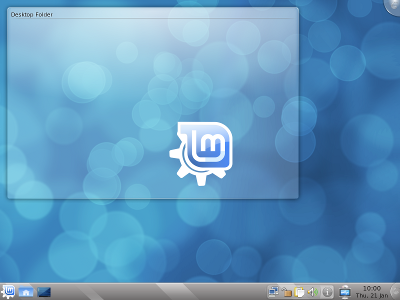 New features
This edition is based on Kubuntu 9.10 Karmic Koala, Linux 2.6.31, Xorg 7.4 and it comes with the latest KDE 4.3.4 and Amarok 2.2.1.
For a complete list of new features read: What's new in Helena KDE?
Important links
Known issues
Because of compatibility issues between wubi/mint4win and grub2, Linux Mint 8 comes without a Windows installer. The development team is working on the issue and new ISOs will be published when it is resolved.
The File Uploader introduced in Linux Mint 8 isn't working well under KDE. The drop zone doesn't accept any files. This is an issue we're trying to fix.
If the sound pops before playing something, you can fix the problem by following these instructions.
If you have more than 3.5GB of RAM, install the linux-generic-pae kernel for your memory to be fully detected and used by the system.
Upstream issues
Linux Mint 8 is based on Karmic Koala. Make sure to read the known issues related to this release.