Release Notes for Linux Mint 7 Gloria
Introduction
This is Linux Mint 7, codename Gloria, based and compatible with Ubuntu 9.04 Jaunty Jackalope and its repositories.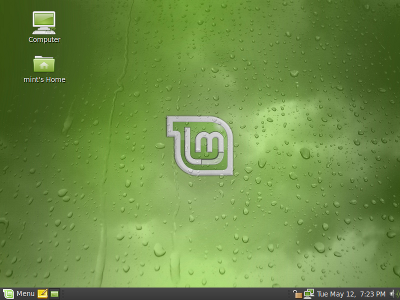 New features
Based on Ubuntu 9.04 Jaunty Jackalope, Linux 2.6.28, Gnome 2.26 and Xorg 7.4, Linux Mint 7 "Gloria" features a lot of improvements and the latest software from the Open Source World. For a complete list of new features read: What's new in Gloria?
Important links
Upgrade instructions
To upgrade to Linux Mint 7 from Linux Mint 7 RC1, launch mintUpdate, enable the dist-upgrade option in the preferences window and refresh the list of upgrades. Make sure to apply all level 1 and level 2 upgrades. Among level 3 upgrades make sure to select gtk2-engines-aurora, gufw, smplayer, and nautilus-sendto.
To upgrade to Linux Mint 7 from Linux Mint 6, read the following article.
Known issues
IPv6 enabled by default
IPv6 is now enabled by default and might potentially slow down your IPv4 connection or have compatibility issues with your router or your ISP. By default, Firefox is configured to only use IPv4. If you want to disable IPv6 completely, follow this tutorial.
software-properties-gtk doesn't work
software-properties-gtk does not work. It contains hard-coded references to Ubuntu and Debian and fails to identify Linux Mint after reading the LSB info. Do not install this package. You can edit the repositories by using Synaptic. Without this package installed Synaptic uses its own graphical editor (which works just fine).
problems with mintMenu
Sometimes mintMenu gets stuck between two categories and keeps switching between one and the other. It's a known issue which we haven't managed to fix yet.
On some computers mintMenu remains open after an item is clicked. Try to disable compiz or to change its focus policy to see if it fixes the problem. Alternatively, try using a different theme or use the Gnome menu instead.
Upstream issues
Linux Mint 7 is based on Ubuntu Jaunty Jackalope. Make sure to read the known issues related to this release.