Release Notes for Linux Mint 7 Gloria KDE Community Edition
Introduction
This is the KDE Community Edition for Linux Mint 7, codename Gloria.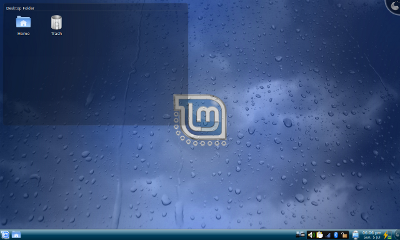 New features
This edition is based on Kubuntu 9.04 Jaunty Jackalope, Linux 2.6.28, Xorg 7.4 and it comes with the latest KDE 4.2.4 and Amarok 2.1. For a complete list of new features read: What's new in Gloria KDE?
Important links
System Requirements
A minimum of 4GB of free space and 256MB RAM are needed. For a comfortable experience we recommended to have at least 512MB RAM and 10GB of free space.
Troubleshooting the Live CD
Always make sure the MD5sum is correct.
Always burn at the lowest speed possible.
Known issues
"Print to PDF" doesn't work. To fix this, open the konsole and type:
sudo apparmor_parser -R /etc/apparmor.d/usr.sbin.cupsd
sudo /etc/init.d/cups restart
The PrintScreen key doesn't open ksnapshot. To fix this, go the System Settings, Input Actions, right-click in the left pane and select "New Global Shortcut > Command/URL". Give the new entry a name: "KSnapshot", a comment "Print screen key to open ksnapshot" and an action: "ksnapshot". In the trigger pane, click on the button and press "PrintScreen" on the keyboard to assign the key. Click "Apply".
If your Wifi adapter doesn't work, launch "Windows Wireless Drivers" (ndisgtk) from the menu. Linux Mint comes with a collection of drivers (Broadcom, Atheros, Linksys, etc..) for ndisgtk which are located in /usr/lib/linuxmint/mintWifi/drivers/i386
Upstream issues
Linux Mint 7 is based on Ubuntu Jaunty Jackalope. Make sure to read the known issues related to this release.